Hand Made: Recent Films by Dicky Bahto
Sunday January 8, 2023, 7:30 pm
At 2220 Arts + Archives, 2220 W. Beverly Blvd., Los Angeles CA 90057
In person: Dicky Bahto, Tashi Wada
Tickets: $12 general, $8 students/seniors, free for Filmforum members
Masks are still required at Filmforum shows – N95 or KN95.Artist, curator, and educator Dicky Bahto is not only widely known for his extensive practice in photography, film, installation, performance, and his numerous collaborations with luminaries of experimental music, but also as an educator and curator who has inspired and influenced many years of students and audiences alike with his profound appreciation and passion for the time-based arts and beyond.  His varied and complex engagement with moving image and photographic media is steeped in a deeply felt humanity and empathy, manifesting through his inspired photographic eye and frequently direct interaction with and appreciation of the material vitality of film and cinema.  His films achieve heightened emotional states of great intimacy and poetry, often channeling the uniquely aleatory qualities of film to carry a sensuality and spirituality hovering in the space between loving depiction and vaporous abstraction.
Filmforum is thrilled to showcase the work of its longtime friend and periodic collaborator, as we present a program of recent work by Dicky Bahto, including pieces made in collaboration with musicians Sarah Davachi and Raum (Liz Harris + Jefre Cantu-Ledesma).  The evening will conclude with a new expanded cinema collaboration with Tashi Wada.
total program length = approx. 75m
Notes and program by Mark Toscano.  Thanks to Dicky Bahto and Tashi Wada.
Dicky Bahto lives in San Francisco. He has exhibited work utilizing still and motion picture photography, sound, and performance at a variety of museums, galleries, microcinemas, film festivals, conferences, alternative spaces, and scenic locations spanning the Northern Hemisphere, from the Museum of Modern Art in New York to a series of nooks, crannies, and underbrush along and under Sunset Boulevard. Recent projects include a 72-minute long film, For Liz Harris, which accompanied several live performances by Grouper on her winter 2022 tour in Europe and the United States; the film A play in black & white which combines home movie footage of his father with visual variations based on the game backgammon, commissioned by the television station Canal180 in Portugal with a composition scored for it by Matmos; a realization on video of Mieko Shiomi's Mirror Piece for an exhibition of Fluxus performance works at The Getty Museum in 2021; the virtual experimental music performance group known as The Ensemble Whose Name is Uhhhhhmm… with Pluto Bell, Morgan Gerstmar, and Stephanie Cheng Smith, which exists entirely within the video game Animal Crossing New Horizons; an on-going multimedia collaboration with pianist Lolita Emmanuel exploring the relationship between traditional and contemporary practices in Assyrian visual and musical arts; and a collaboration of works on paper with Argentine-French artist César Cofone. He has a BFA from the San Francisco Art Institute (RIP) and an MFA from the University of California, Riverside. He currently teaches in the film department at the California College of the Arts.
Tashi Wada is a composer and performer based in Los Angeles. His music explores resonance and dissonance, using alternative tunings and simple structures to generate rich and unanticipated perceptual effects. Wada studied composition at CalArts with James Tenney and for many years performed alongside his father Yoshi Wada. Wada has presented his music internationally and collaborated with a range of artists including Charles Curtis, Simone Forti, and Julia Holter. Wada founded and runs the label Saltern. His most recent album Nue was released by RVNG Intl.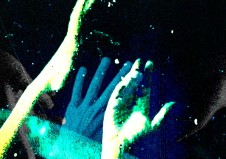 Alas, Departing
2022, 7.5 minutes
music by Sarah Davachi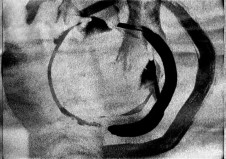 Tout par compas suy composés
2022, silent, 10m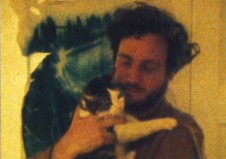 six pages from a diary
2021, sound, 13.5 minutes
Sunlight crying
2022, music by Raum, 7.5 minutes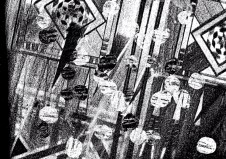 A play in black & white (for baba)
2022, shown as silent, 17.5 minutes
A new expanded cinema collaboration with Tashi Wada
A new expanded cinema collaboration with Tashi Wada